Hjem
Fallsikringsplugg/ Fall safety plug – Fall arrest for electrical equipment.
Revolusjonerende effektiv og enkel høydesikring av lysarmatur og soler.
Monteres i lysarmaturets sterkeste punkt på under 1 minutt.
Vedlikeholdsarbeid berører ikke fallsikringen, den forblir intakt.
Enklere kan det ikke gjøres, sikrere kan det ikke bli.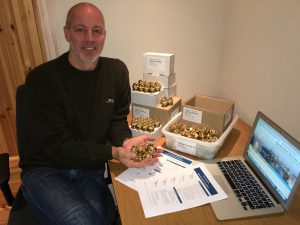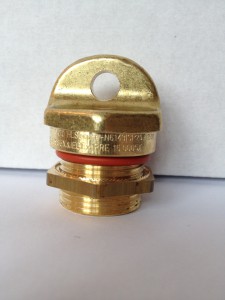 Marvin Nerland
Highlight Secure AS:
Highlight Secure AS er eneste leverandør av fallsikringsluggen.
Sikringspluggen er ATEX og IECEx Sertifisert og har Ex klasse Ex II 2G Ex eb IIC. IP66/67.
Prinsippet og enkelheten med Sikringspluggen er at den kan ettermonteres i lysarmaturer og soler. Skru ut en eksisterende blind plugg og skru inn Sikringspluggen. Dette gir en enkel sikring av utstyr uten noen form for sveising, boring eller ekstra komponenter for å lage til hensiktsmessige feste punkt.
Sikringspluggen er laget av messing og kan leveres i følgende utgaver: -20grC til +135grC & -40grC til +135grC
Den leveres i størrelse M25 med 12mm eller med 17 mm langt gjengeparti.
For mer informasjon om sikker sikring og fallende gjenstander, les mer på: www.samarbeidforsikkerhet.no
English:
Highlight Secure AS is the only supplier of the fall safety plug.
The fall safety plugs are ATEX and IECEx Certified and has Ex class Ex II 2G Ex eb IIC. IP66 / 67.
The fall Safety plug is an fall protection for electrical equipment that is placed in height, FKS. light fixtures on drilling platforms and oil rigs offshore. It can also be used elsewhere such lanterns in the master on ships, in tunnels and industrial halls.
The principle and simplicity of the Safety plug is that it can be retrofitted in light fixtures. Unscrew an existing blanking plug and screw in the safety plug. This provides an easy securing of equipment without any welding, drilling or additional components to create the appropriate attachment point.
The Safety plug can be supplied in the following editions: -20grC to + 135grC & -40grC to + 135grC
It is supplied in M25 with 12mm or 17 mm long threaded portions.
News 20.09.2016:
Entrepreneur from Western Norway achieves breakthrough with safety plug for light fixtures:
After working in the North Sea for a number of years, Marvin Nerland had the idea of making it easier to secure light fixtures against the risk of falling. Now he has achieved a breakthrough with the product he patented: an order for over 450 of his plugs from the Dutch company Huisman, which supplies cranes to the world's largest offshore semi-submersible crane vessel, Sleipnir Heerema.
Huisman is going to protect all of the light fixtures on Sleipnir Heerema with safety plugs supplied by Marvin Nerland's company Highlight Secure AS. The entrepreneur from Fiskå in Vanylven hope Huisman will continue using his plugs in the future.
It was in 2012 that Nerland started working seriously on his idea, which was to design a suspension device that could be screwed straight into pre-existing cable entry points. This method has the advantage of securing the whole light fixture without getting in the way of maintenance and repairs, which is often a problem with the more or less temporary safety solutions currently used.
Nerland has received a Norwegian patent for his safety plug, and the product is ATEX and IECEx certified for use in Ex zones, which are areas where there may be explosive gases and a high risk of fire.
It would have been impossible to bring the finished product to market if he hadn't worked closely with Ålesund Science Park in Ulsteinvik and without financial support from Innovation Norway and Vanylven Utvikling.
The safety plug has been sold in small numbers to a number of oil companies, including Statoil, Odfjell Drilling, Archer and KCA Deutag.
"Many companies have bought a few of them, but I hope that this big order for over 450 plugs will provide final confirmation that my safety plugs are a good and reassuring way for customers to solve the problem of falling objects. It has been a long process to get this far, involving lots of hard work and plenty of expenses."
After doing trial production runs in both China and Denmark, Marvin Nerland eventually decided to go with VP Metall in the Norwegian town of Raufoss. Manufacturing in China would have been significantly cheaper, but it was important to be close to the manufacturer both during the development and certification phases.
Bringing a product all the way to market and to customers was a much more challenging process than the 48-year-old electrician had anticipated. I have spoken to lots of people who like my idea, but they haven't been the decision-makers, smiles Nerland.
"In the North Sea, all light fixtures that are high up or above escape routes must be secured, and it is great to see that not just oil platforms are interested in this technology. The safety plug can also be used to improve safety in places like tunnels and workshops, although there is not yet a legal requirement in those places."
Marvin Nerland, originally from Nerlandsøy in Herøy, started out as an electrician in the North Sea in 2006. One of his responsibilities was ensuring that electrical components were secured against falling. He discovered that this was often done inconsistently and inadequately. After searching for solutions to the problem online, he found that there weren't any. He came up with his own idea, and after he contacted Innovation Norway in 2011, they gave him a grant to carry out a preliminary investigation into whether his idea was patentable. It was, so Nerland set about getting a Norwegian patent for it.
Now he is on the verge of a breakthrough which will see blind plugs taken out of an existing cable entry point in light fixtures to be replaced by a safety plug supplied by Highlight Secure.