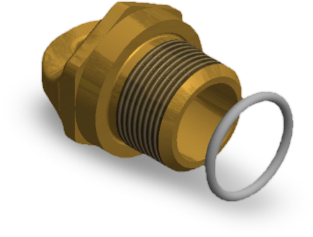 Fall protection plug
Efficient and safe fall protection of lighting fixtures and floodlights.
Easily installed in the light fixture's strongest point in minutes.
Maintenance work does not affect the fall protection, it remains intact.
It could not be done any simpler or safer.
The fall protection safety plug is made of brass and are available in the following editions: -20°C to + 135°C & -40°C to + 135°C. It comes in size M25 with 12mm or 17mm long threaded portion.